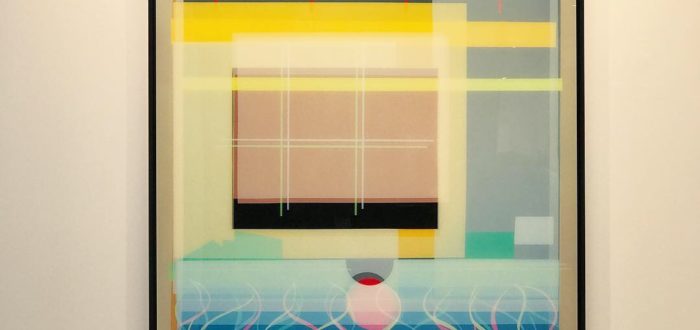 What is Diasec?
Diasec® is a patented mounting process which permanently joins together transparent acrylic glass and prints. It is the only mounting method that leaves the final work totally free of streaks or bubbles. Because of the different light penetration and refraction of acrylic glass, compared to normal glass, the colours are more brilliant and the image sharper. And because the print is glued to acrylic glass the result is a completely flat mounted image.
The process was invented by Heinz Sovilla-Brulhart in 1969. It is a registered trademark and Artproof is the only authorised licence holder in Scandinavia, and we hold the exclusive rights to the process in Finland and the Baltic countries.
Because the Diasec® process makes the artwork more resistant to UV light and fading, as well as to mechanical wear and tear, Diasec® was initially used for the design of prominent administrative buildings. However, from the mid-eighties on more and more photographic artists started to make use of the process for the presentation and preservation of their work.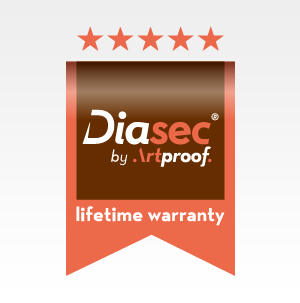 Durability
Thanks to the Diasec® process, especially when face-mounting to acrylic is combined with back mounting on an aluminium composite panel, the print is effectively protected against mechanical stress and harmful environmental influences.
When framing Diasec® process mounted prints it should be noted that acrylic glass expands / contracts by up to 0.8mm per metre at temperature changes of 10°C. So please take these effects into consideration when planning framing the print.
Transport and packaging
To transport over long distances, or for frequent loading and unloading, you should use a suitable carrier box. Artproof is happy to custom make a box for your artwork, however while transporting it is up to you to minimise impacts, vibrations and extreme temperature and moisture variations.
For short transit, a soft inner layer and outer bubble wrap securely fastened with separate corner protection is sufficient. 
Hanging
All Artproof Diasec® prints can be equipped with a special back-frame that allows the work to be hanged on suitable wall hooks. The back-frame is hidden behind the artwork and leaves the picture floating in front of the wall. Please ensure that the wall hooks can carry the weight of the Diasec® print.
Upon wish we offer backframe system with adjustable height for Diasec. This allows to align multi part works easily on the wall.
Cleaning
Avoid scratching the acrylic surface and do not clean with a dry cloth. To clean use a soft, lint-free microfibre cloth with water and one drop of household dish-washing liquid. Never use solvents, household cleaning products, spirits, alkaline solutions or acids.
Gallery of Diasec samples